Empowering

business through technology
Increase your business productivity by over 300% with our software equipped with advanced analytics and technology modernization solutions.
Expand,

Enhance

and

Empower

your company through our digital solutions
Our solutions are designed to help your company reach greater heights. Here are a few benefits of our technology.
Analyse data

and identify problems early
Our digital solutions analyse your employee and project data to help you identify and save huge expenses in the long run by reallocating resources and harnessing automation.
Stay relevant

and improve business efficiency
We help businesses remain competitive and relevant as the world becomes progressively digital, by streamlining processes and operations which empowers your employees to work more efficiently.
Reduce cost

and maximize your profits
We provide solutions such as document automation, digitalisation, storage that simultaneously reduce costs and increase productivity, ultimately resulting in increased profits.
Our
Top Solutions
To Optimize Your Business
We provide a wide variety of software solutions to assist you in managing your business. All our solutions are tailored to meet the special needs of every individual business.
i2Payslip is an intelligent human resource software that goes beyond salary payments, it is designed to reduce your payroll paper work and increase efficiency with features such as staff on-boarding, automated payroll calculation, self application for claims, tracking of job cost and man-hour spent.

8HRS is an Award-Winning software on its Time & Attendance Management System. It is designed to speed up work efficiency, manage your manpower at different sites in real-time from any electronic device with our newly integrated cloud-based mobile and web-based platforms.
HR Doc is All in One software for your document needs.It features allows you to seamlessly onboard your employee with automated documents, from letter of employment to promotion leters.It also allows integration with your HR software application with our API.
We believes in collaboration to enhance business productivity and efficiency. We provide access to our software ,marketing collaterals and full-fledged support assistance to our partners. Be part of our growing community and share our vision in delivering intelligent IT products and services.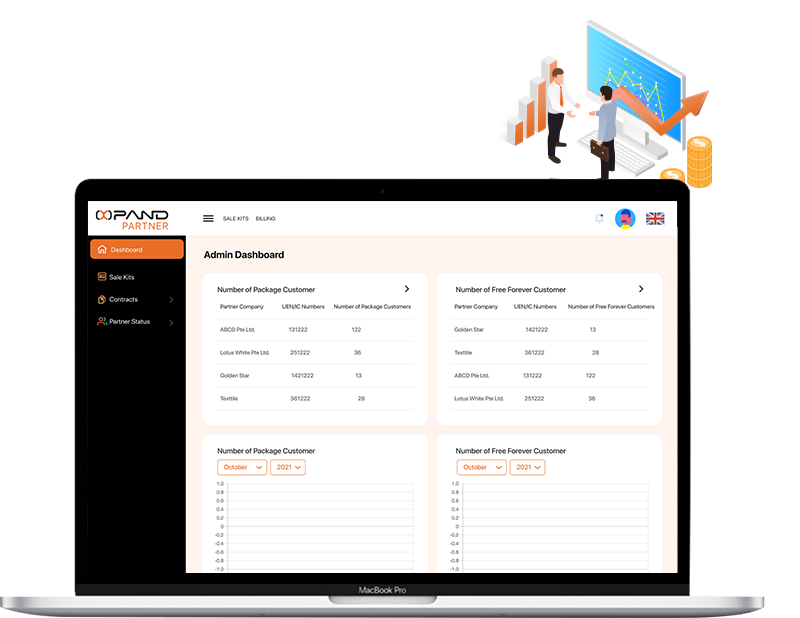 HRM Asia
Readers' Choice 2020

Winners
We celebrate the best technology we've created in 2020.
Serving clients across various industries
Employees tracked by our solutions
Payslips generated for our clients
Hours saved using 8xpand Suite
Business
Empowered

by 8xpand
Here are some clients we have served.


Grow

your business with us today.