8xpand Safe Access is an ideal visitor management system for visitors & contractors in collaboration with BCA, TraceTogether, MOM Comcare, SG Workpass, Swab Test and more.
Streamline Management of Vaccination Records for your Workplace
Keep your workplace a safe and secured environment
Safe Access helps simplify collecting proof of vaccinations and
managing approvals for people entering your facility. Whether it's self-certification and declaration, or monitoring and compliance reporting—
Workflows can be tailored to your needs
Getting started  with us is as quick as it sounds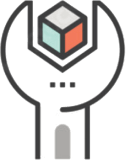 Setting Up
We setup our biometrics devices at your premises.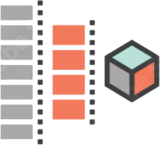 Deployment
Start deploying your visitor software account to manage immediately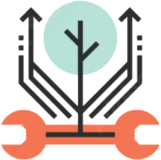 Integration
Configure and integrates the necessary features to better optimize your system.
Manage your visitors from QR code to declaration forms

Reporting and Analytics
Track people flows at multiple sites and run reports on the purpose of your guest's visit.

Temperature and Health
Track employee daily Temperature and Health analytics

Badge Printing
ID Bade printing integrated on the spot.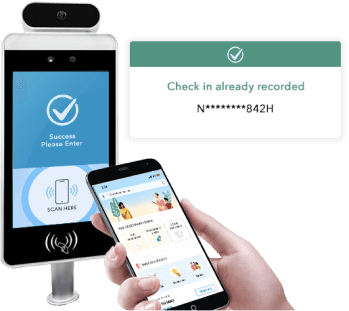 Customizable Forms
Visitor Declaration forms are customizable to your needs.

Instant Notifications
Be alerted when your visitor arrives and choose to accept or reject with messages.

Cloud Based
Secured all your data in the cloud.
Manage Your Workplace with Us
Start managing your check-in processes and keep track of all your visitors and employees. Customise, collaborate, and communicate.