Singapore's Preferred Custom Software Developers
As the country's premier software development services provider, 8xpand help build scalable and reliable custom built software tailored to address the growing needs of their clients. Talk to our experts today to learn more.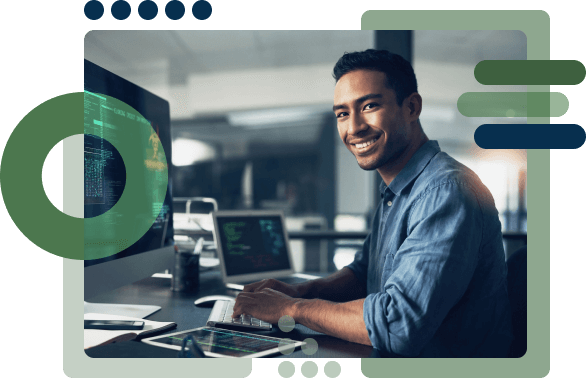 Cutting-Edge Technology Solutions Built by Experts
We Provide Different Types Of Agile Software Development Services
As a SaaS company, we take the perspectives of our clients and their diverse claims in software development. To help you achieve your goals, we enhance our capacities by working with various programming languages, platforms, and new technologies.

Cyber Security Consulting



Small and medium-sized enterprises face a different set of problems and challenges than start-ups and corporations. By representing the vast majority of companies, an SME is often an established company with prolonged market presence, and one that in that time has ensured consistent revenue streams.
Many ERP software applications are important to companies because they help them implement resource planning by integrating all of the processes needed to run their companies with a single system. We provide consultation from integrate planning, purchasing inventory, sales and more.
From fully managed teams to individual expert software developers, we specialize in solid end-to-end delivery of tailor-made technology solutions for startups, SMBs, and enterprises.

Cloud Applications
Using the latest mobile application softwares, we bring your app to life. We develop custom mobile apps from scratch.

Mobile Applications
Using the latest mobile application softwares, we bring your app to life. We develop custom mobile apps from scratch.

AI Development
AI design improves efficiency in the development of AI projects like chatbots while helping the experience feel more human.

Web Digital Solutions
We provide comprehensive cybersecurity protection for all users, devices, and applications and across all network edges.​

Cyber Security
By leveraging on the best technologies available, 8xpand makes it even more affordable, effective and reliable for businesses of all sizes.
Data Science
Start managing your business with data science to define the problem and develop an important strategy for analysis.
Since 2008, We have been building ERP, CRM, Web browser-based applications
using Microsoft NET-based alongside native mobile IOS and Android Apps.
We are dedicated to developing long-lasting digital strategies focusing on driving results that align with your business objectives.
We Are More Than Just a Software Company
We are a people company that makes software for businessses to achieve greater results. Our vision of the future is to help other companies invest in the right solutions
and equip them with high-quality products and services
to support business management systems.
Core Technologies and Capabilities
Having been able to transform the digital needs of more than 100 companies. Helping you to take your business online, reach new heights in capabilities and maximise your market opportunities with best technologies and practices. We strive to be your best trusted technology partners.
Charles Ng LN – Founder, 8xpand
GET IN TOUCH WITH US TODAY!
To request a demo of our softwares, please fill out the form with the required details and we will get back to you as soon as possible. We appreciate your interest!